Living Learning Community
Living Learning Community in Graduate and Family Housing
We are excited to announce the creation of a Living Learning Community (LLC) in Graduate and Family Housing! Our Living Learning Community (LLC) has been developed to strengthen learning by helping residents to connect academically and socially. The LLC is characterized by housing within the same residence location, shared co-curricular experiences, access to resources, and engaging in activities that reinforce common affinities such as aspects of culture. The Black Graduate Experience LLC (BGELLC) launched in Fall 2021 and is located within the Capa building of Nuevo East. The community is open to students eligible to live in GFH and has a two-year term limit to provide as many opportunities for those who would like to live in the community as possible. More information is listed below:
Black Graduate Experience LLC (BGELLC)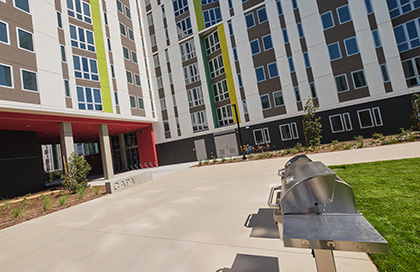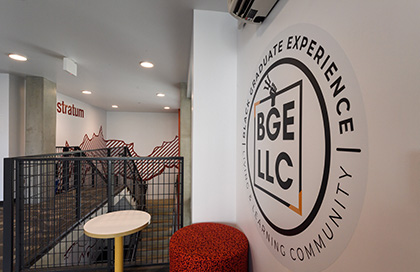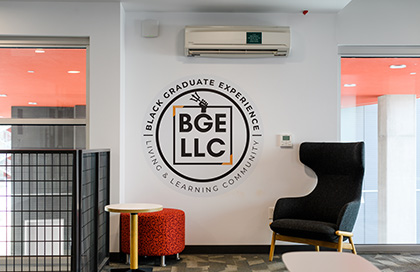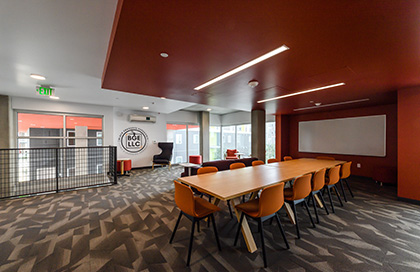 Nuevo East: BGELLC Virtual Tour
The purpose of the BGELLC is to be an optional, residential community designed to assist Black graduate students who can, through mutual support and shared living, affirm and celebrate Black scholarly excellence and Black culture in its various expressions. Community and collectivism undergird the goals of the BGELLC which are to,
Address issues of concern to Black graduate students living in campus-provided housing by providing an inclusive space that emphasizes community and social justice
Foster graduate scholarship, excellence, and achievement through meaningful programming that promotes pro-Black connections and celebration, shared personal and scholarly experiences, and life-long relationships
The BGELLC is a community where Black graduate students feel welcomed, affirmed, and celebrated. The ongoing development of the BGELLC is a collaborative effort between Black Graduate and Professional Student Association (BGPSA), Black Resource Center (BRC), the Division of Graduate Education and Postdoctoral Affairs (GEPA), and Housing Dining Hospitality (HDH).
The BGELLC was intentionally placed on the 2nd floor of Capa to provide a convenient lounge space in proximity to the dedicated housing. This space serves as the "living room" for the Black community within Graduate and Family Housing and events are hosted here by staff and organizations related to the BGELLC.
You may find alternative study and lounge spaces here. Thank you for your cooperation and respect.
For inquiries about BGELLC related events in our lounge, please submit the BGELLC Collaboration Request Form or email the BGELLC Community Liaison at bgellc@ucsd.edu.
Campus partners connected to the BGELLC:
To express interest in the Black Graduate Experience Living Learning Community, please complete a housing application.